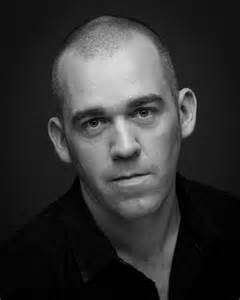 Geoff O'Keeffe is a theatre director, actor and drama adjudicator. His recent credits include The Twits, Fantastic Mr Fox, James And The Giant Peach by Roald Dahl, Shakespeare's Romeo and Juliet, Hamlet, King Lear, Othello and Macbeth. Yasmina Reza's God Of Carnage, Tennessee William's Talk To Me Like The Rain And Let Me Listen, Frank Pig Says Hello by Pat McCabe and Dickens' A Christmas Carol for Mill Productions at The Mill Theatre, Dundrum. He has also written and directed nine highly successful Christmas shows for young audiences. Other work as a director includes Cock for Blue Heart Theatre Company (The New Theatre), The Astonished Heart for Behind The Moon Productions (Players Theatre), At The Black Pig's Dyke for Cavan Culture Theatre Project and Lost Weekend for Gillian Grattan | Evil Little Genius Productions (Axis Theatre).
Personal highlights as an actor include, Mahon in The Playboy Of The Western World, Paul in My Second Self for No Tears Productions; David/Divina in Aul' Divina and Me/I for Biscuits for Breakfast Theatre Company; James in Dinner for One for Offaly Drama Project; Mikey in The Highest House on the Mountain for Tavistock Arts Theatre Company at Smock Alley Theatre; Ms. Kitty in Billy Redden for IYT at The International Dublin Gay Theatre Festival, 2010, where he received the Michael Mac Liammoir Award for Best Male Actor.
He has facilitated workshops for drama groups all over the country as well as tutoring at the DLI Summer School at The University of Limerick. He adjudicated the All Ireland One Act Finals in 2013, the All Ireland Confined Drama Finals in 2014 and the RTE All Ireland Drama Festival, Athlone, 2017. Geoff is a member of The Association of Drama Adjudicators. He holds an MA in Theatre Studies from DCU.